Lighthouse Field State Beach
About
Lighthouse Field State Beach is a tranquil area adjacent to West Cliff Drive for an easy stroll.
Steamer Lane Supply provides concession services at Lighthouse Field. The shop offers coffee and other drinks, sandwiches, poke bowls, eggrolls and other snacks as well as apparel, surf wax and surf leashes. Steamer Lane Supply is located near the bathrooms.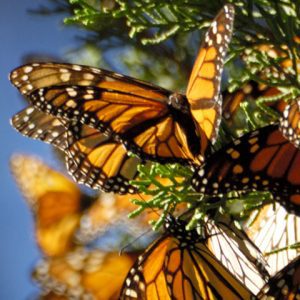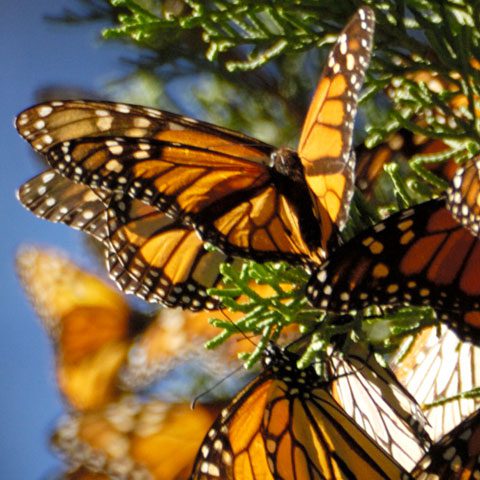 The stands of eucalyptus provide overwintering habitat for monarch butterflies. However, the local monarch population has been on the decline. State Parks is working on projects designed to support monarch habitat at both Natural Bridges and Lighthouse Field, including coastal wetland restoration, flood prevention, trail improvements, eucalyptus regeneration and the implementation of a Crumb Clean campaign to reduce predatory yellow jacket infestations. Learn more.
---
Directions
The beach is on West Cliff Drive.
By Bus: The park is on Santa Cruz METRO routes 19 and 20.
---
Things to do
Beach Area
The beach is great for surfing and boogie boarding. People also fish there.
Hiking
There are trails in the field area for hiking, running and biking.
Museum
Overlooking internationally renowned surfing hotspot Steamer Lane, the Santa Cruz Surfing Museum has photographs, surfboards and other interesting items tracing more than 100 years of surfing history in Santa Cruz.
Wildlife Viewing
Spot sea lions on the off-shore rocks. In the winter, Monarch butterflies migrate here.
---
Fees and Passes
Parking is free.
---
Services
Bathrooms
Drinking water
Picnic areas
Outdoor showers
Hiking trails
---
History
Lighthouse State Beach is in the unceded homelands of the Awaswas-speaking Ohlone Tribe known as the Uypi, who stewarded these lands since time immemorial. Centuries of colonial violence led to the removal and displacement of the Uypi. Today, their descendants continue their stewardship and presence here, in partnership with State Parks.
Also known as Point Santa Cruz, this area forms the northern boundary of Monterey Bay. It is one of the last open headlands in any California urban area. Surfers, tourists, birds – including the rare Black Swift — and wintering Monarch butterflies are drawn to this area. Sea lions populate the offshore rocks.
This is one of the places where Monarch butterflies winter along the California coast. Monarchs are unique because they migrate each winter to avoid freezing weather. The Monarchs wintering here, come from west of the Rocky Mountains. Monarchs east of the Rockies go to central Mexico for the winter.
---
Regulations
Dogs are allowed on leashes no longer than 6 feet.
---
Recreate Responsibly
Before you visit, check the Recreate Responsibly page to protect yourself, family, friends and your community by following these measures during your visit.
---




Events at Lighthouse Field State Beach