We Love Our Parks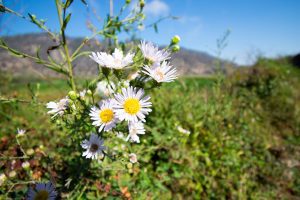 Thanks to the generosity of the people who live and visit here, the 35 State Parks in Santa Cruz and coastal San Mateo Counties have robust education programming; well-cared-for hiking, biking and horse trails; and miles of pristine beaches and redwood forests for peaceful contemplation or family fun.
Help to ensure that these cherished local state parks are cared for into the future by naming Friends of Santa Cruz State Parks as a beneficiary in your will or living trust, retirement accounts, life insurance policies or other income sources.
There are a number of ways to help your local state parks to be well taken care of in the future.
You Can Make a Gift or Bequest to Friends in Your Will or Living Trust
Your gift can be a percentage of your estate or a specific amount, a piece of property or a valuable. The suggested language you can use is:
I give to Friends of Santa Cruz State Parks (EIN 51-0183410), a California not-for-profit corporation located in Santa Cruz, [ _____ percent of my estate, or of the residue of my estate; the sum of $______dollars; the following described real and personal property (with exact address); the proceeds of the sale of described property; etc.] to be used in such a manner as its Board of Directors may direct.
If you want to identify a specific park or program please contact us at 831-429-1840, ext. 312 so that we can fulfill your wishes.
Have you already included Friends in your estate plan?
Please let us know via email. Thank you!
You Can Make Friends a Beneficiary of Your Retirement Account or Life Insurance Policy.
Your gift can be all, or a portion, of your retirement account or insurance policy. Here is the information you will need to make Friends a beneficiary of your account:
Friends of Santa Cruz State Parks
Tax ID # 51-0183410
1543 Pacific Ave. Suite 206
Santa Cruz, CA 95060
831-429-1840
You can set up a charitable remainder trust and/or charitable gift annuity for Friends.
This is an easy process with the help of a financial advisor.
Thank you!
Please contact Parks Philanthropy Director Jo Kenny by email or call 831-429-1840 ext. 312 for more information.
Friends of Santa Cruz State Parks is a 501(c)(3) nonprofit organization (tax-ID #51-0183410).