Henry Cowell Redwoods State Park – Fall Creek After Fire
June 16 @ 10:00 am

-

12:00 pm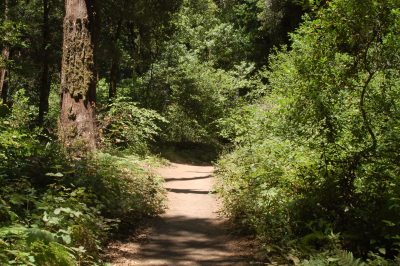 In celebration of California State Parks Week, join us as we explore the climate resilience of the redwood forest, even in the presence of fire. This program is supported by our cooperating association Mountain Parks Foundation. During your visit to Fall Creek, we'll explore how the landscape has responded to the fire, from redwood trees to wildflowers, and banana slugs to birds, as well as share how community members can help monitor the fire's impacts. This guided experience will support CZU Lightning Complex and Community Science Project. For more information contact henrycowell@ports-ca.us.


Click here to register!
Fall Creek State Park is a sub-unit of Henry Cowell Redwoods State Park. Henry Cowell Redwoods State Park is in the unceded homelands of the Awaswas-speaking Ohlone village known as Sayanta, who stewarded these lands since time immemorial. Centuries of colonial violence led to their removal and displacement. Today, there are no known survivors. Neighboring tribes continue their stewardship and presence here to honor the Sayanta and ensure that they are never forgotten.