Friends of Santa Cruz State Parks assists California State Parks by partnering on several ongoing special projects including restoration of the Castro Adobe, the Kids2Parks field trip program and Wilder Ranch State Park's Farm Animal Program. Community support is critical to helping move these projects to completion.
If you would like to support a specific park or project in a park with your gift, please contact us at jo@nullthatsmypark.org or 831-429-1840, ext. 312 to discuss your wishes. All projects are subject to State Parks approval. Thank you.
Castro Adobe State Historic Park

Friends is leading a multi-year restoration effort to open the Castro Adobe as a State Historic Park in partnership with California State Parks. It is the first State Historic Park in the Pajaro Valley. The Castro Adobe is open on a limited basis for special events, such as Open House Days.
Friends undertook the restoration of the Castro Adobe in order to preserve and interpret for the public the only remaining building of the Rancho era in the Pajaro Valley. The Castro Adobe is one of the finest examples of a rancho hacienda in the Monterey Bay area. It is an excellent representation of a Monterey-Colonial adobe and is an important example of Northern California's Rancho Period.
Castro Adobe State Historic Park will serve visitors from throughout California and beyond, as well as locals including fourth graders studying the Mexican Rancho Period and third graders studying local history. In the cocina (kitchen), there will be a tangible link between Latino traditions of today and Californio heritage as students and other visitors cook tortillas, and eat them with beans and nopales (cactus), just as in the Rancho period and still enjoyed today.
The Edna Kimbro Library and Archives – Center for Early California Studies will be opened to serve scholars and visitors interested in studying the cultural heritage of early California.
All donations to the Castro Adobe will be matched 1:1 by the James & Carol Toney Fund (up to $317,920). Follow the progress of this newest California State Park on the Castro Blog.
Kids2Parks Program

The Kids2Parks Program goal is to ensure all children in our community have equal access to State Park field trips.
Kids2Parks (K2P) is an innovative park-equity program to bring students from Title 1 schools to State Park field trips. The program, a partnership with Friends and California State Parks, increases the number of elementary school students from Santa Cruz, San Mateo and Santa Clara Counties who can visit a state park or beach by reducing barriers to access with funds for transportation to and from the parks.
Following analysis by Friends and California State Parks, the cost of transportation was identified as the most-often noted and hardest to overcome barrier. The Friends' Board of Directors made a commitment to address this important equity issue and funded a pilot program that was launched in the fall of 2016 to provide transportation for school field trips. Based on the success of the first year of the pilot, the Kids2Parks program funds transportation costs to the parks, which is approximately $300-550 per trip.
The program offers field trips to 99 eligible Title 1 elementary schools in Santa Cruz, San Mateo and Santa Clara counties. Title 1 is a designation by the U. S. Department of Education that primarily indicates a high percentage of students from low-income families. The Kids2Parks application and acceptance period opens each spring for the upcoming school year and funding is allocated on a first-come, first-serve basis.
Every dollar contributed by the community to Kids2Parks will go directly to offset the transportation costs of participating schools. Friends members also finance the education and interpretive services provided by State Park professionals.
Farm Animal Program

Wilder Ranch State Park is home to dozens of farm animals and Friends of Santa Cruz State Parks provides the funding for their care, including food and veterinary services, as well as educational and interpretive programs for park visitors.
The Wilder Ranch Farm Animal Program, which includes five goats, two sheep, three cows, several horses, a cat and nearly 40 chickens, contributes to the living history atmosphere at the park's cultural preserve. The animals bring the ranch to life for visitors with a sampling of species that lived at Wilder Ranch when it was a working ranch.
Friends of Santa Cruz State Parks is a 501(c)(3) nonprofit organization (tax-ID #51-0183410).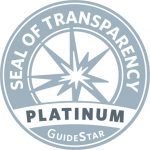 Friends again earned the Platinum Seal of Transparency from GuideStar, the world's largest source of nonprofit information. We're excited to use GuideStar Platinum to share our story with the world.