Burleigh Murray Ranch State Park
About
The historic ranch property offers solitude, groves of mature eucalyptus and a rich assortment of wildlife. With the addition of Rancho Raymundo at the east boundary, park property extends from Higgins Purisima Road in the west to Skyline Boulevard in the east.
Learn more in the California State Parks brochure: English | Spanish.
---
Directions
The park is on the San Mateo Coast near Half Moon Bay, just over a mile south of the intersection of Highways 1 and 92.
Turn east off Highway 1 onto Higgins-Purisima Road and immediately continue straight onto Higgins Canyon Road (past the fire station). Proceed just over 1.5 miles to the park. A small graveled parking area is located on the left (Murray Ranch Road on GPS) a short distance from the entrance to the park.
---
Things to do
Hiking
An old ranch road winds its way alongside Mills Creek for about 1 mile to a 1930s bungalow that serves as a park residence. At this point the trail veers off the road and bends down to cross the creek allowing the visitor to look back in time while viewing the Mills Barn and surrounding outbuildings. Continuing on the road beyond the barn the valley narrows between steep, chaparral-covered hills. The walking is good for an additional mile above the barn past the wooden tanks supplying water for the park residence, then the trail fades away into the dense growth of stinging nettles, poison oak and coyote brush.
Horseback Riding
Horses may use the gravel road.
Wildlife viewing
Broad-handed moles, badgers, and coyotes are found in the area.
---
Fees and Passes
Parking is free.
---
Services
Picnic Area
Interpretive Exhibits
Restrooms
---
History
Burleigh Murray State Park is in the unceded homelands of the Ramaytush-speaking Ohlone Tribe known as the Chiguan, who stewarded these lands since time immemorial. Centuries of colonial violence led to the removal and displacement of the Chiguan. Today, their descendants continue their stewardship and presence here, in partnership with State Parks.
This historic ranch property was purchased by California State Parks in 1983. Burleigh H. Murray, for whom the acquisition is named, was born on the ranch July 19, 1865. His father came to California from Vermont in 1852 following the cry of gold and working in the mines at Auburn in Placer County. He settled at the present Murray ranch with some sheep and cattle in 1857 and began a successful dairy farm.
The Mills Barn and surrounding outbuildings are maintained in a condition of arrested decay. Mills Barn hugs the hill beside perennial Mills Creek. This historic structure dates back to the late 1800s and is a good representation of an English Lake County Bank Barn. Originally 200 feet in length and capable of housing 100 dairy cows, the Mills Barn is the only building of this type in California. The foundation of the barn and other buildings including an un-reinforced arched stone bridge, rely on Italian masonry techniques dating back to Roman times.
---
Regulations
Bring Water. None is available in the park.
Dogs are not permitted in the park.
Permits are required for all events and weddings. For permit information contact SMPermits@parks.ca.gov or (650) 726-8815
---
Park Partners
---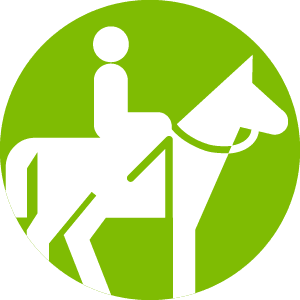 Events at Burleigh Murray Ranch State Park