Henry Cowell Redwoods State Park
About
Henry Cowell Redwoods State Park inspires calm reflection, while its historical significance and spectacular scenery draw travelers from around the world. Visitors can enjoy hiking, horseback riding, picnicking, swimming, camping and fishing on more than 4,650 acres of forested and open land in the Santa Cruz Mountains. The skyscraping redwoods here were admired by explorer John C. Frémont and President Theodore Roosevelt. These trees also inspired some of California's earliest redwood preservation efforts.
Take a walk beyond the redwood grove and you'll find four spectacular and diverse habitats that this park preserves: grassland, river, sandhills and redwoods. The park's Visitor Center, picnic area and old-growth redwood grove are accessible from the day-use side of the park, located off Highway 9 in Felton. The tallest tree in the park is approximately 277 feet tall, and about 16 feet wide. A picnic area near the San Lorenzo River is lush with large sycamores and bay trees. Keen-eyed visitors may spot banana slugs, black-tailed deer, coyotes, bobcats in the forest, and steelhead trout in the river.
Learn more in the California State Parks brochure: English | Spanish.
---
Directions
There are three separate vehicle entrances to this park. The day-use area, the campground and the Fall Creek Unit.
The day-use area is located south of downtown Felton on Highway 9 in the Santa Cruz Mountains.
To the day-use entrance: From Highway 17, take the Mt. Hermon Road exit. Follow Mt. Hermon road until it ends at Graham Hill Road. Turn right, and go to the next stop light (Highway 9). Turn left on Highway 9 and go through downtown Felton. The park entrance will be a half mile down on the left.
To the campground: Follow Mount Hermon Road until it ends at Graham Hill Road. Turn left at Graham Hill Road and continue approximately 2.5 miles. The entrance is on the right side of the road at 2591 Graham Hill Road. The campground is open for the season.
By Bus: Take Santa Cruz METRO route 35A to Highway 9-Country Club. Exit Felton Faire. Walk Southeast on Graham Hill toward Covered Bridge Road (south, 1.2 miles towards the park) or head south on Highway 9 to Big Trees Road.
---
Things to do
Hiking Trails
The park has about 20 miles of trails, ranging from 0.4 miles long to 3.3 miles long. Some trails are very steep. Terrain varies from thick forest to chaparral. There is only one seasonal bridge (end of May to mid-October) near the old train trestle that crosses the river.
Fishing
Fishing is only available in the steelhead and salmon season, approximately December through February. Licenses are required.
Environmental Learning
Guided tours, family programs and exhibits and historic sites are offered at the park.
Horseback Riding
Horses are allowed on some trails in the park.
Mountain Biking
Bikes are allowed on limited trails in the park.
Camping
The campground is located off Graham Hill Road. The campground is closed for the season.
---
Visitor Center
The Visitor Center is open Friday-Sunday from 10 a.m. to 3 p.m. Henry Cowell's Visitor Center is located in the Day Use Area, 1 mile south of Felton on Highway 9. Friends of Santa Cruz State Parks members receive a discount at the Mountain Park Store.
Learn more from the California State Park brochures: Bird Guide | Plant Guide | Trail Guide – English | Trail Guide – Spanish | Trail Guide – French
---
ParkStore
Mountain Parks Foundation's (MPF) Nature Store at Henry Cowell Redwoods State Park is open daily from 11 am to 3 pm in June.
The safety and well-being of volunteers and visitors remain the highest priority. Some new store policies have been implemented:
10 visitor maximum occupancy
Social distancing of 6 feet
Shopping at the Nature Store directly supports Henry Cowell and Big Basin Redwood State Parks, and helps Mountain Parks Foundation continue to support educational experiences and interpretive programs at both parks. Funds from the Nature Store stay local. Friends of Santa Cruz State Parks members receive a discount at the Mountain Park Store.
---
Fees and Passes
Parking is $10 and supports the park. Credit card payments are encouraged. Annual State Parks passes also are available to purchase at the entrance kiosk.
New! An automated pay machine has been added at the entrance to accept day-use payment by credit/debit card or cash (exact change only) when the kiosk isn't open.
---
Services
Camping (seasonal)
Showers (at campground)
Bookstore
Visitor Center
Accessibility: There are ADA-compliant trails at the park and wheelchairs available to borrow — learn more in the Hilltromper Wheelchair-Friendly Trails Guide
A project is currently underway at Henry Cowell Redwoods to upgrade restroom facilities and make important accessibility changes such as relocating a new ADA-compliant restroom facility adjacent to the main parking lot, retrofitting the existing restroom in Lot 1 to meet ADA standards, constructing a new septic system, creating EV parking, etc. The estimated timeline for construction is Oct. 11, 2021, to April 30, 2022.
---
Camping
The campground is closed for the season!
The park's 113-site campground lies in a shady pine and oak forest three miles north of Santa Cruz on Graham Hill Road. It's about a two-mile walk or a five-minute drive from the campground to the Redwood Grove Loop Trail and the Visitor Center. It's a half-mile walk from the campground through the rare sandhill plant community to the highest point in the park, the Observation Deck (elevation 805 feet).
The campground is closed until spring.
Picnic tables and fire rings are available at each campsite. Flush toilets and showers are a short distance away. (Bring quarters for the showers.) Camping $35 per night. Firewood is available for purchase. Maximum trailer length is 31 feet; maximum camper or motorhome length is 35 feet.
Reservations for camping are recommended. Make reservations through ReserveCalifornia or by phoning 800-444-PARK. Between Memorial Day and Labor Day, can call the Henry Cowell Campground for detailed information at 831-438-2396.
A bicycle campsite is available for cyclists who are touring the area and pedal into the park. Register at the campground kiosk on Graham Hill Road.
View a map of the campground here.
---
Field Trips
Registration for field trips is now open. Sign up!
---
Volunteer
To learn about joining the Henry Cowell docent volunteer staff, call (831) 335-7077.
---
History
Henry Cowell Redwoods State Park is in the unceded homelands of the Awaswas-speaking Ohlone village known as Sayanta, who stewarded these lands since time immemorial. Centuries of colonial violence led to the removal and displacement of the Sayante. Today, their descendants continue their stewardship and presence here, in partnership with State Parks.
The areas now included in Henry Cowell Redwoods State Park were Rancheros in the 1830s and 1840s. Various landowners have purchased parts of the Rancheros from 1867 to 1930s. In 1952, S. H. Cowell decided he wanted to give the property he was especially fond of next to Welch's Grove to the State of California in memory of his father, Henry. Henry Cowell Redwoods State Park was formally dedicated as a new California State Park on Aug. 14, 1954.
---
Regulations
Dogs are allowed on leashes no longer than 6 feet. They are allowed in the picnic area, the campground, as well as on Pipeline Road, Graham Hill Trail, Powder Mill Fire Road and Meadow Trail. They are not allowed on any other trails or interior roads, including the Old Growth Redwood Grove Loop Trail.
Bicycles are allowed only on Pipeline Road, Rincon Fire Road, Ridge Fire Road, and Powder Mill Fire Road. Bicyclists under 18 must wear a helmet.
Horses are not allowed on the Redwood Grove Trail, Meadow Trail or the Ox Trail Pipeline Road south of Rincon Fire Road
Cars, motorcycles and other vehicles are not permitted on any trail or paved road in the park.
Fishing is permitted in the San Lorenzo River during the Steelhead and Salmon season, approximately December through February.
All natural and cultural features are protected by law; do not disturb them.
Camping and fires are permitted only in designated areas.
Stay on established trails and out of all undeveloped areas and unlabeled trails.
---
Recreate Responsibly
Before you visit, check the Recreate Responsibly page to protect yourself, family, friends and your community by following these measures during your visit.
---
Park Partners
---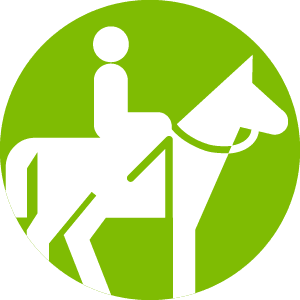 Events at Henry Cowell Redwoods State Park