Montara State Beach
About
Here are some guidelines for people visiting Montara State Beach:
Parking is available in the south parking lot and Martini Creek parking lot.
Restrooms will be partially reopened.
Trails are open.
NOTICE: Get more information on the California State Parks response to COVID-19 here.
This beach is a popular location for visitors who want to explore the beach tidepools or go fishing. The beach is bounded by low hills to both the north and south. Visitors also enjoy sunbathing, strolling, nature study and picnicking.
Montara Mountain (also called McNee Ranch) is part of Montara State Beach. The mountain is a northern spur of the Santa Cruz Mountains and features the only undisturbed Coastal Mountain Habitat found in over 100 miles of coastline.
Learn more in the California State Parks: English | Spanish.
---
Directions
On the San Francisco Peninsula in San Mateo County, approximately 20 miles south of San Francisco. The beach is located 8 miles north of Half Moon Bay on Highway 1.
There are two beach access points from the bluff area. One is across from Second Street, immediately south of the Outrigger restaurant. The second is located about a half-mile north on the ocean side of Highway 1. The paths down to the beach are steep.
By Bus: Take samTrans line 17 from Linda Mar Park n Ride.
Take the Santa Cruz METRO 17 – Highway 17 Express to San Jose Diridon Station. At San Jose Diridon Station take the 123 train to San Francisco (L1). Exit on Hillsdale. Walk to 27th Ave & S El Camino Real. Take the 294 bus on Main/Poplar. Exit on Main St & Miramontes St. Walk to the 17 bus on Linda Mar Park & Ride. Exit on 2nd St & Main St. Walk to Montara State Beach. 
---
Things to do
Beach Area
This beach is popular for surfing, windsurfing and fishing.
Hiking Trails
The 690-acre McNee Ranch (on Montara Mountain) encompasses coastal mountain habitat with sweeping coastal vistas. The ranch's two-mile Pedro Mountain Trail connects to trails leading to Montara Beach and Gray Whale Cove.
Horseback Riding
Horses are permitted in McNee Ranch.
Wildlife Viewing
Birds nest in the coastal scrub along these beaches, with wrentits and song sparrows among them. Residents include mallards, black phoebes, American coots, warblers, and hawks. Migrating cinnamon teal and buffleheads pause on their travels.
---
Fees and Passes
Parking is available in the south parking lot and Martini Creek parking lot.
Parking is free.
---
History
Montara State Beach is in the unceded homelands of the Ramaytush-speaking Ohlone Tribe known as the Aramai, who stewarded these lands since time immemorial. Centuries of colonial violence led to the removal and displacement of the Aramai. Today, their descendants, the Association of Ramaytush Ohlone, continue their stewardship and presence here, in partnership with State Parks.
---
Regulations
Dogs are permitted and must be controlled with a leash of no more than six feet at all times.
No beach fires are allowed and fireworks are prohibited. Please refrain from removing shells, driftwood and other natural beach features.
Permits are required for all events and weddings. For permit information contact: San Mateo Sector Office (650) 726-8819.
---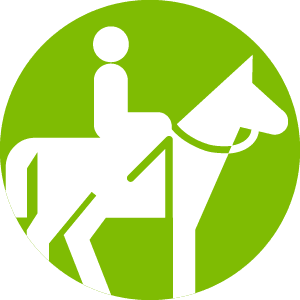 Events at Montara State Beach